emotional music entertainment
HEISMUSIC
ensembles:


AlpinBanda, Amadea, ClubbingPeople,
HarpoSax, HeisSociety, TeamTyrol
AlpinBanda


Duo, Trio or Quartett.
traditional & new alpine Music and alpine grooves...
 Vocals, alpine Accordion, alpine Folk Harp, Clarinet, Saxophone, Bass, Cajon
 
ORIGINAL, QUIRKY & CONTEMPORARY ALPINE MUSIC
Paul Heis's Alpinbanda has been setting international Alpine music standards since 2007. Original
compositions as well as traditional Alpine folk music and improvised performances make up the
band's unique repertoire. Soft and gentle. Mad and wild. 
Alpinbanda plays a fusion of musical styles including Alpine folk music, pop and world music.
Percussion instruments such as washboard, spoons and Alpine "body percussion" are used creatively
to spark the band's original performance.
Alpinbanda has become an international "player" and one of Austria's favorite bands for
representing the country internationally at events in China, Dubai, the UK and the USA.
Book three to seven Alpinbanda musicians for your event, plugged or unplugged, on the stage or "on
the go". It will be an event to remember!
TUNE IN &
DISCOVER MORE!
Mail: info@heismusic.com 

https://www.facebook.com/ALPINBANDA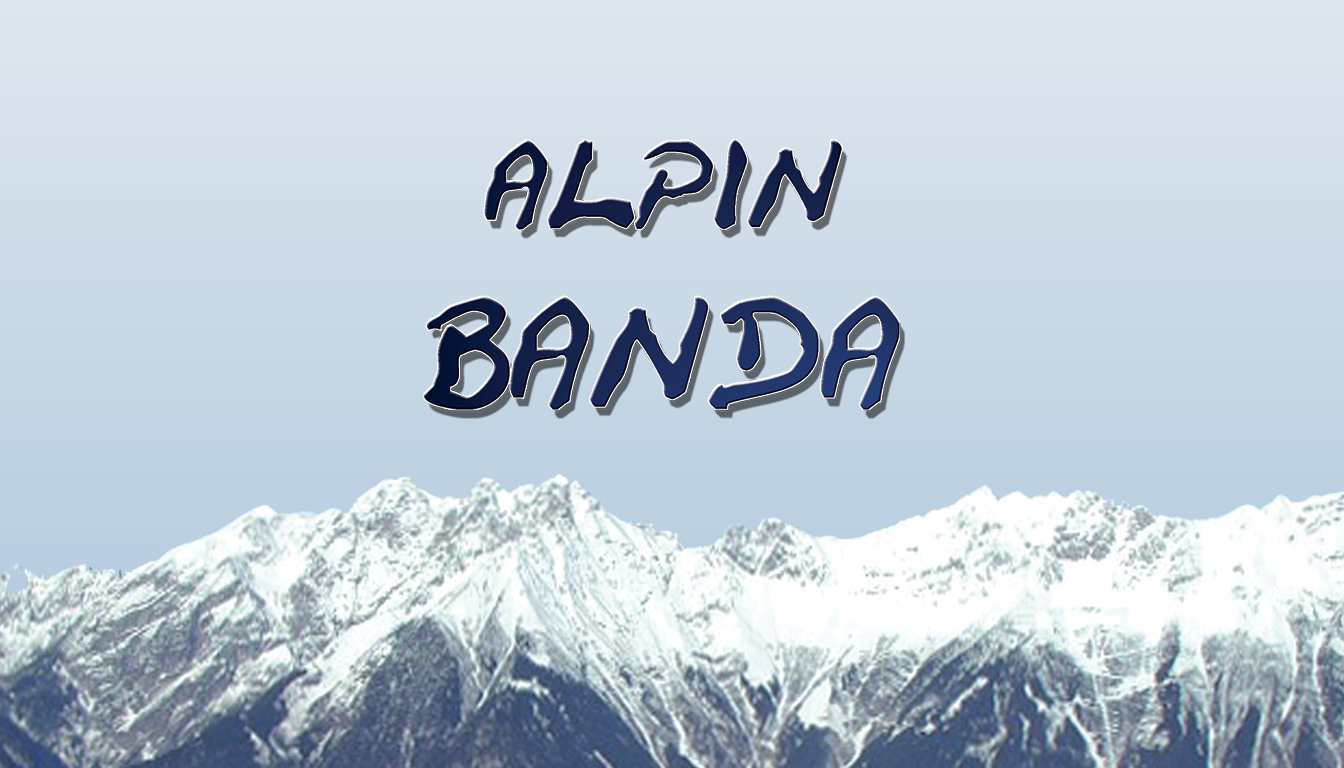 AMADEA
Vocals Violin Piano
Claudia & Simone
CLASSIC | EASY LISTENING |
AMADEA CLASSIC
In this performance, Amadea unveils all of her expertise and skill acquired during her classical violin
studies. Her repertoire includes virtuoso chamber music, solo violin literature and spirited new year's
concerts. Amadea is accompanied by a professional harp or piano player. You may book up to four
musicians for this ensemble.
AMADEA EASY LISTENING
With her Easy Listening performance, Amadea will create the perfect setting for your bar or dinner
event. Enjoy a fine selection of jazz, pop, Austro pop, Latin and film music. Amadea's charming,
soothing voice is accompanied by a harp or piano player. You may book up to four musicians for this
ensemble.
AMADEA ROCK
Amadea's solo act complete with backing tracks is an absolute highlight for any large event. With
"Pirates of the Caribbean", "Palladio" by Karl Jenkins and "Smooth Criminal" by Michael Jackson, as
well as fresh interpretations of classical pieces, Amadea and her violin clearly rock the show.
Amazing Amadea!
Claudia Heis: violin, vocals.
Simone: piano, vocals
TUNE IN &
DISCOVER MORE!
Mail:  claudia@heismusic.com
 
ClubbingPeople
Lounge & Party
Sax & DJ
DJ | LIVE ACT
Choose between DJ, live act or both. we mix own house/lounge/party-arrangements saxophone hits, combine with all amazing sound mix from Abba to Zappa. infused with zippy
sax sounds and our own house-lounge-grooves will get your party going and your guests moving and grooving.
Paul: saxophone, flute, electronics, EWI
Simon: DJ, saxophone, EWI
Mail:info@heismusic.com
https://www.facebook.com/profile.php?id=100068681198419&show_switched_toast=true
live Swarovski Christal world Austria https://www.youtube.com/watch?v=egroGtd13Y8 
live @ Ski WM St. Moritz Swizerland https://youtu.be/TFS_Ta5rXug 
 
HarpoSax
art & fun
 
EASY LISTENING | POP | JAZZ
Claudia "Haarfee" harp
Paul: saxophone, flutes, vocals, percussions.
Harposax stands for both original compositions and covers versions of easy listening, pop and jazz
music on harp, saxophone, flute and vocals.
Paul Heis's eclectic use of his instruments blended with Claudia Nußbaumer's unique soothing
sounds on the harp promises a magical, memorable performance.
TUNE IN & DISCOVER MORE!
HeisSociety
HighSociety
Diner & Gala
EASY LISTENING | POP | JAZZ
Our exquisite HeisSociety ensemble will create the perfect atmosphere for your "high society" event
of any size with a fine selection of international music. For galas, dinners or bar events, HeisSociety
will provide upscale entertainment with style. Choose between two to six HeisSociety musicians for
your high society event.
In an elegant and classy performance, HeisSociety presents a large array of cover songs, ranging from
easy listening to pop and jazz. Upon request, we also play party music.
We also include original compositions to highlight our personal style and artistic skill. Enjoy and
experience elegant live music filled with passion and joy!
Book us for any event in any part of the world. We play background music as well as concerts. Our
equipment is as mobile as we are.
Let our emotional and enthusiastic performance delight your ear and soothe your soul. One of our
highlights has been the James Bond "Spectre" sneak preview. We look forward to turning your high
society event into a true highlight as well!
Paul: reeds, vocals
Markus: folkharp, vocals
Claudia: violin, vocals
Simone: piano, vocals
Simon/Clemens: drums, percussion, bass.
TUNE IN &
DISCOVER MORE!
Mail. info@heismusic.com
https://www.facebook.com/HeisSociety-Band-452162228251591
TeamTyrol
alpine fun & party
Paul: clarinet, saxophone, vocals
Marco: alpine Accordion, Vocals, guitar
Simon: Bass
TeamTyrol is a veritable potpourri of
musical fun!
We play events - for exemple - Oktoberfest in Beijing at Kempinski Paulaner, or ski world championship in st. moritz at the austria house in swizerland and a lot more...
mail:  info@heismusic.com
https://www.facebook.com/TeamTirol/?ref=page_internal